St. Andrew's Society of San Francisco presents the
Saint Andrew's Annual Banquet & Ball
The Saint Andrews Society of San Francisco is thrilled to announce the highly-anticipated 158th Annual Banquet & Ball, a signature event known for its refined opulence and Scottish cultural significance. This year, the gala invites the society to partake in a night of philanthropy and celebration.
The evening will begin around 6 pm for arrival cocktails and entertainment, followed by a seated dinner at 7 pm. Savor gourmet Scottish dishes, from haggis to salmon, prepared by skilled chefs. Experience enchanting melodies with pipers, Highland dancers, and world-class fiddlers, celebrating Scotland's musical heritage.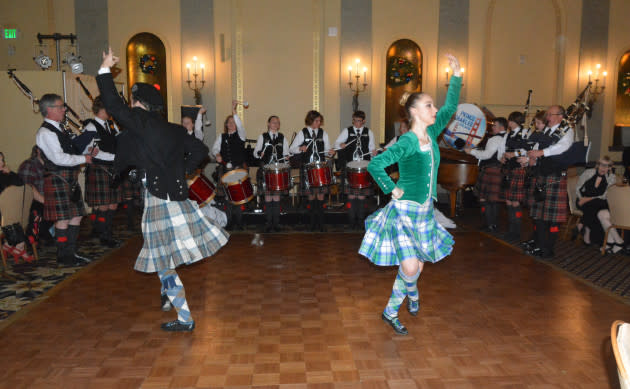 The evening culminates in a spirited Ceilidh dance, where attendees can partake in the age-old Scottish dance tradition, forging unforgettable memories amidst the company of kilted and like-minded individuals.
The Saint Andrews Society of San Francisco welcomes you to share in this exceptional celebration, embracing tradition, philanthropy, and cherished memories at the 158th Annual Banquet & Ball. Together, we elevate Scottish culture and extend support to those in need.
TICKET Prices:
Early Bird Price Member Ticket: $150 (a value of $185)
Early Bird Non-Member Ticket: $175 (a value of $200)
Early Bird Table of 8 Tickets: $1,150 (a value of $1,500)
Tables of 10 Tickets are Available by Request
After November 1st, the tickets were increased to full price.
Late fees will apply beyond November 25th.